This post is also available in: Danish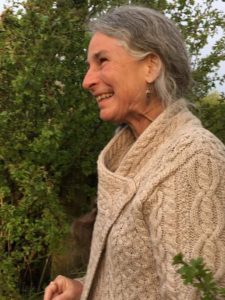 Follow-Up Course in Clairvoyance/Naturehealing
You may only attend this course if you have participated in the basic course, or, if you have had 8 lessons in my "One Year Apprenticeship".
The course will proceed like the basic course, but in this course we will delve into numerous clairvoyance and healing techniques, e.g. extraction (removing harmful intrusions, physical as well as mental), soul-retrieval, cosco-energy, activating a sword given by an archangel, DNA-activation, transforming and healing the powers of the dark, the behaviour pattern of different people, clairvoyant contact and understanding of different star and angel groups, distant healing, house clearing, integrating our masculine and feminine aspect – the inner wedding, striking roots in our ancestry back to the one in our family who resembles us most so that he/she can strengthen our energy, working with colours, frequency, and sound.
No Follow-Up Course is ever the same, for we start the course by making a vote on what the indiviudal participant wants to learn… and just like the rest of my courses, you may participate at half price, if you have already attended the Follow-Up Course once.
Remember to bring leisure clothing, bed linen, duvet and pillow/sleeping bag, mattresses, bandana, or scarf to cover your eyes during spiritual journeys, and blankets.

Friday evening we deal with the financial matters first, and during dinner we will have time to talk about the logistics and practical information. If you have a rattle, a drum, crystals, or other power-object that you feel like bringing, with the sole purpose of aiding yourself, or others, do so. If you do not have any of these, bring a matchbox with rubber band as rattle.
During the course, alcohol, or drugs are not allowed. Those, who need medicine are ofcourse free to use it, and smokers may smoke during breaks outside using the ash trays provided.
I look very much forward to seeing you again.