This post is also available in: Danish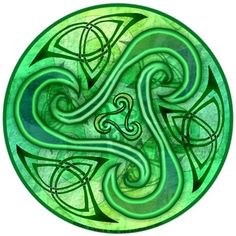 Clairvoyance
I do readings in person, by telephone, by mail, or via Skype, a reading takes 1 ¼ hour. It is important, that I as a clairvoyant get as little information from you as possible, even pictures may be disturbing, all I need is your name, do not mention two issues, or two people at a time, since a lot of information may com down all mixed up.
Make a list of questions on beforehand, to make sure you get the information, you think you need. Precisely as a musician, I prepare myself several days ahead of time for every single reading, and much healing will go with it.
I am a channel for the Power of Light, and consequently a translator for angels, the Christ, and other great masters, power animals, elves, devas, mostly as a clairvoyant healer, and counsellor, and as an Aura-Soma therapist (colour therapy), I can help you work with issues through your own choice of either one, or four Aura-Soma balance bottles.
The Higher Powers typically start by telling you about your mission and briefly about the reason why you have agreed to come down to Mother Earth, they will then proceed to tell you about your relations to people and other living beings around you, living as well as deceased, and they have an equally good contact to animals as to people, and my helpers will, if necessary, go back to previous lives and see and heal your relations to your family, other family members, friends, etc., they might also choose to develop a diet plan (which takes some 5 minutes of the time).
I often do couples therapy, and people of all ages and from all social layers come to me.
Every Aura-Soma bottle contains it's own frequency and will heal you during the session. Every single bottle contains it's own unique mixture of healing etherical oils with an essence of 24 different living herbs, and also crystals, minerals, and colour-essences, and are found in a multitude of different colours, and if you feel like it, you are free to buy one or more of them afterwards, each bottle costs €46, and must be applied to the body. Here is one of them. If you want to see the rest of the bottles, click… here: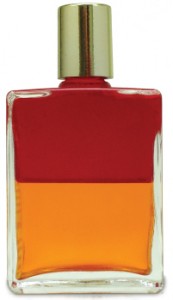 Afterwards Spirit may choose that I should work with music, shamanic counselling, regression, The Tree of Life, meditation, Voice Dialog (our different personalities) and psychosynthesis.
All for the good and benefit of you, in mutual understanding and dialog, that you may find your soul and see it's beauty reflected in your surroundings.
Ring for a personal consultation with very precise answers, which can help you primarily to obtain an insight in this life, but also in previous lives, if necessary. Be counselled about your present situation and your relationship to others, and find your mission in this life. My Spirit Helpers work directly and down-to-earth with practical problems as counsellers in family therapy, business counselling, clears energy in houses and in other areas, harmonise earth radiation and water veins, look into people x-ray-like and see diseases and imbalances, work with them and replace heavy energy with light energy in a way that often affects entire families, counsel to keep these damaging energies permanently away, send lost souls (ghosts)  å det i mange situationer påvirker hele familier, rådgiver for at holde disse skadelige indtrængninger permanent borte, sender tabte sjæle (ånder) to their destination, bring the dead, or the dying into the Light, bring lost soul parts back (soul retrieval) and do regression therapy to integrate these soul parts, and do a precise diet plan.
A full time, i.e. 75 minutes is recommended the first time, minimum time is 20 minutes.
Subsequent counselling with only a small amount of clairvoyance and an increased dialog, eg. couples therapy, help and dialog with children and teenagers, or their parents, or if your spirit helpers do some of the work, is to the price of counselling. Or mix both, e.g. 20 min clairvoyance and 55 min counselling.
Bella Björk Deloya writes:
Dearest Sosha
Thank you so very much for your session this morning. It was the wildest of feelings, and I could feel the healing energy throughout the entire day.
I am so happy and greateful that my issues have now been elucidated.
A feeling of relief came to me when you put words to my inner work which I am now in the process of doing.
For a long time I have wanted to do the kundalini yoga training and can see it would be fine to combine it with soundhealing, also, since I really love kirtan, mantra, and to chant.
All is well.
Thank you from the bottom of my heart, Sosha
I hope I can contact you again some other time.

Healing
I heal intuitively, physical, as well as mental diseases according to the exact guidance from the Higher Powers.
Are you able to receive and let go, maybe even dissappear for a while from your body, then it happens during my work, that miracles appear, for instance a man was completely healed from pain and disease after only two times half an hour, as he himself puts it:
"In particular I remember the two times healing in the month of March, after the surgery of a slipped disc, it was totally wild how much it really hepled.
After the last treatment on the 29th of July I stopped, on that very day, taking any kind of pills. At that time I took 9 pills regularly every day (went down from 30 pills after the surgery). My doctor is wildy impressed with my pill stop, she had expected it to take 1-2 years.
I hope you can help other pain patients, the way you have helped me.
I have resumed tending the pigs, and have lost 10 kg, so things are better :-)"